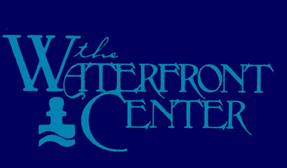 Educational Mission

The Center provides objective, timely and trustworthy information on all facets of community planning and development, emphatically including the private sector as well as the public, and also independent citizen's groups. A distinguishing feature of the Center's meetings and publications is the commitment to cover a breadth of topics and issues that relate to the urban waterfront — thus public art, festivals and celebration, historic preservation, ecological values and the working waterfront are among areas of special emphasis.

Information must balance the interests of the for-profit developer with overall community interests and also balance economic interests with environmental and social concerns. The balanced approach is in contrast to a market-driven or strictly economic standard.

The Center serves as a continuing forum for the varied interests in urban waterfronts to come together to share information and learn from each other's perspective. The Center advocates the importance of shared learning, but also emphasizes the inappropriateness of "models" of waterfront development.

The Center advocates maximum public accessibility to and along the shoreline wherever safely and practicably possible. The Center also stresses the importance of quality design and execution tailored to each locality's history and culture.
e-mail: mail@waterfrontcenter.org © 2007 The Waterfront Center
Content and photographs on this site may not be reproduced without express permission from The Waterfront Center.