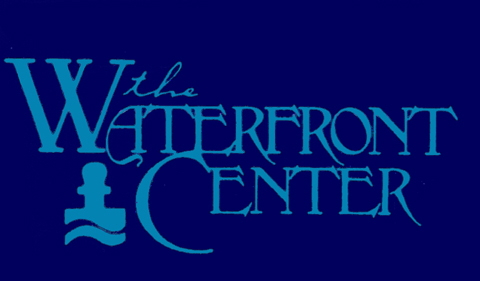 Printer Version
The Waterfront Center announces winners of the 2006
"Excellence on the Waterfront" Program
Top Honor Awards Shared Between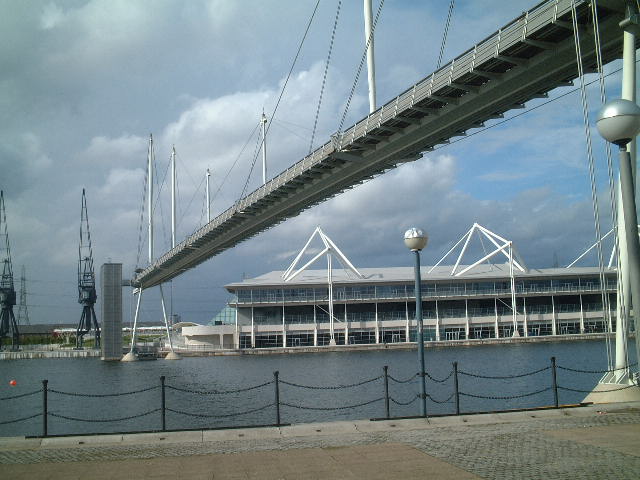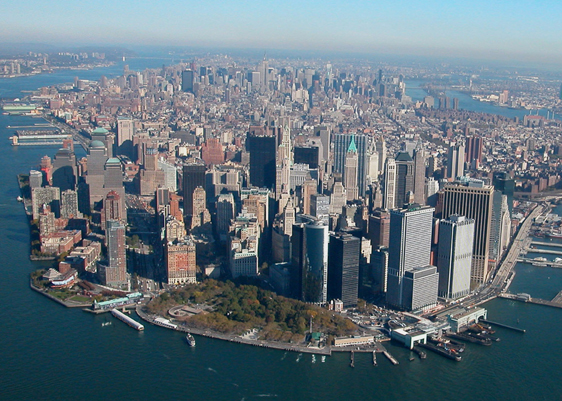 • Royal Victoria Dock Bridge, London, UK • The Battery Bosque, New York City, NY
The Waterfront Center launched the "Excellence on the Waterfront" Awards Program in 1987 to recognize high quality waterfront work of varied kinds to encourage communities, developers and design firms to strive for well-designed undertakings. Entries are taken from around the world and for both projects and plans. In 1993, the Center established the Clearwater Award to recognize voluntary, grassroots efforts by citizens. The award was named for the project Clearwater, an educational, environmental clean-up and cultural non-profit organization focused on the Hudson River founded by folksinger and activist, Pete Seeger.
For each winner, an entrant and co-entrant are listed, usually the project/plan sponsor and lead design firm. For Clearwater citizen's awards, the recipient and nominator are listed.
The 2006 awards are listed by category.
TOP HONOR PROJECTS: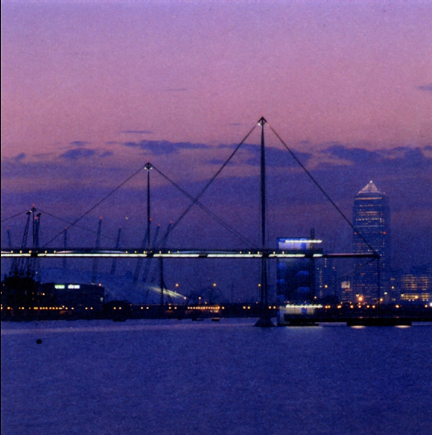 • Royal Victoria Dock Bridge, London, UK.
Entrants: Alex Lifschutz, Lifschutz Davidson Sandilands, and Cynthia Grant, Cynthia Grant Transport Design, both London, UK.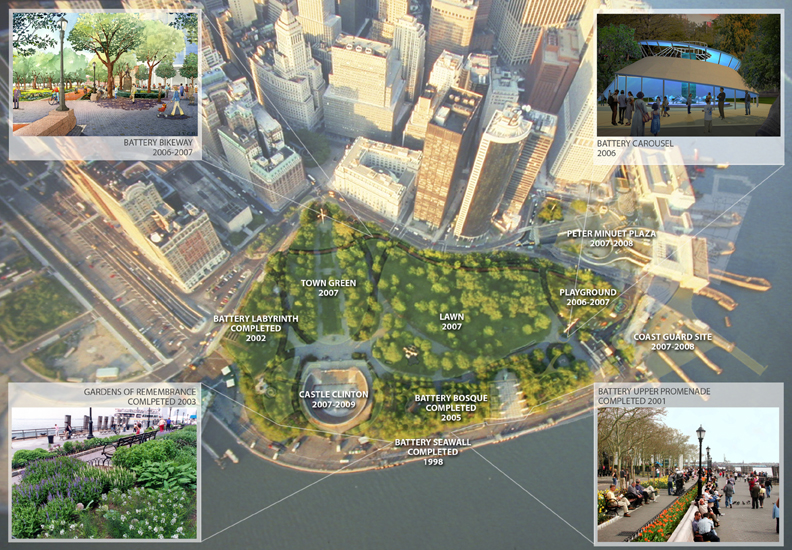 • The Battery Bosque, New York City, NY.
Entrants: Claire Weisz on behalf of the design team of Saratoga Associates weisz+yoes architecture, Piet Oudolf and Warrie Price, The Battery Coservancy, all New York. New York.
PROJECT HONOR AWARDS:
Category: Planning Honor Award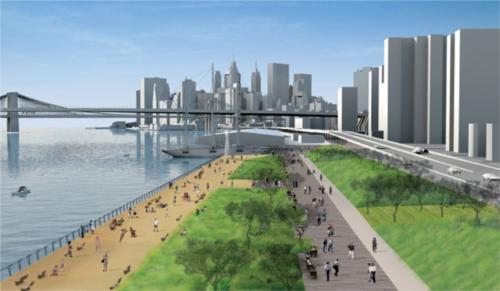 • East River Waterfront Plan, New York, NY.
Entrants: Amanda Burden, Director New York City Department of City Planning and Gregg Pasquarelli, SHOP Architects PC, New York, NY.
• River Renaissance, Portland, OR.
Entrants: Gil Kelley, Director, City of Portland Planning Bureau, Portland Oregon, and Paul Morris, Managing Principal, Parsons Brinkerhoff, Washington, DC.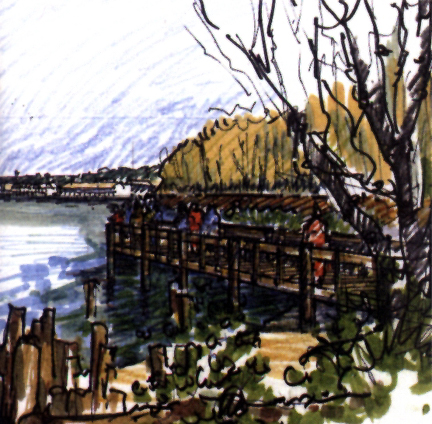 • Waterfront Futures Project, Bellingham, WA.
Entrants: City of Bellingham, Port of Bellingham and Marcia Wagoner, PRR, Seattle, both Washington
Category: Artistic, Cultural and Educational: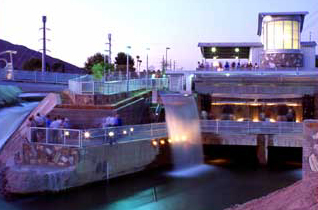 • Arizona Falls Low Head Hydro Public Art, Phoenix, AZ.
Entrants: James C. Duncan, Salt River Project, Tempe, AZ, and Lajos Heder, Harries/Heder Collaborative Inc., Cambridge, MA.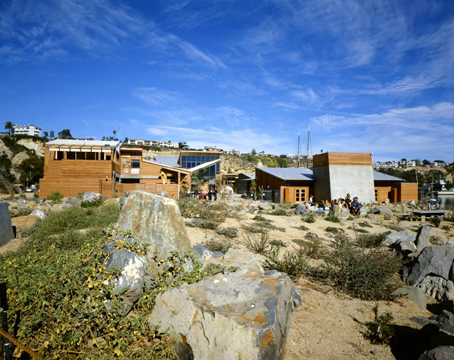 • The Ocean Education Center, Dana Point Harbor, CA.
Entrants: Jay S. Bauer, Bauer and Wiley, Architects, Newport Beach, and Dan Stetson, The Ocean Institute, Dana Point, both California.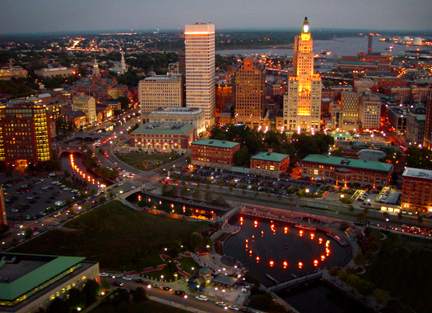 • WaterFire Providence, Providence, RI.
Entrants: Barnaby Evans, Artistic Director, WaterFire, and Lynne McCormack, Providence Department of Art, Culture and Tourism, both Providence, RI.
Category: Environmental Protection and Enhancement: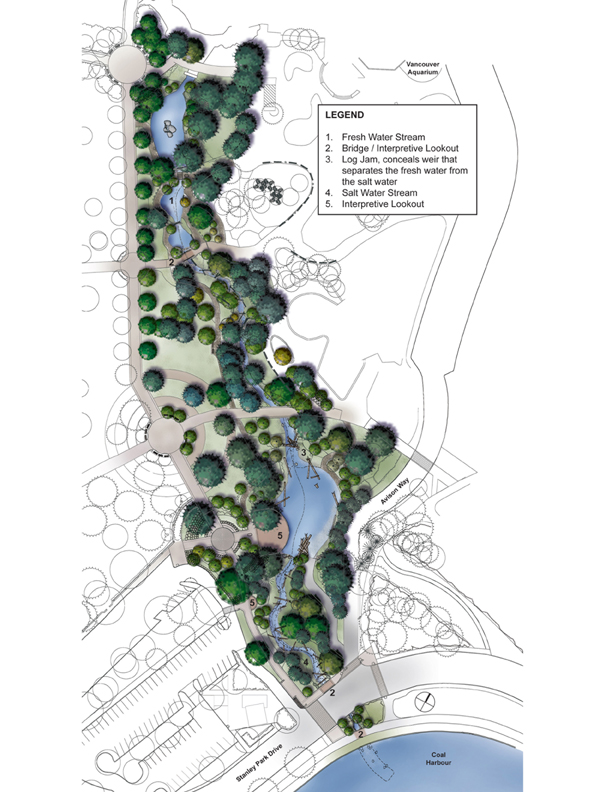 • Stanley Park Salmon Stream, Vancouver, BC, Canada.
Entrant: Jeff Philips, Principal, PWL Partnership Landscape Architects Inc., and Jim Lowden, Vancouver Board of Parks+Recreation, both Vancouver, British Columbia, Canada.
Category: Commercial, Mixed Use: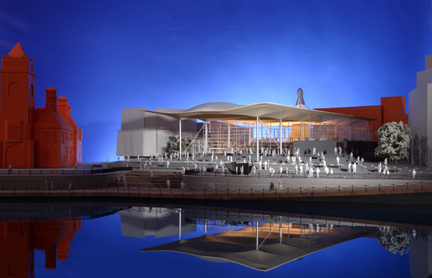 • National Assembly for Wales, Cardiff, Wales, UK.
Entrants: Richard Rogers Partnership, London, UK, and Richard Wilson, National Assembly for Wales, Cardiff, Wales, UK>
Category: Parks, Recreation: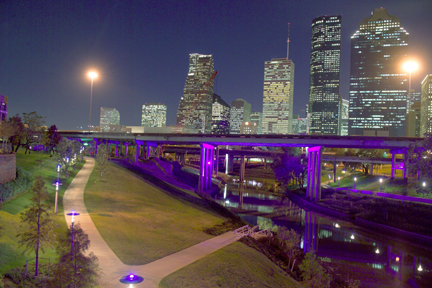 • Sabine-to-Bagby Promenade, Houston TX.
Entrants: Kevin Shandley, President, the SWA Group, and Anne Olson, Executive Director, Buffalo Bayou Partnership, both Houston TX.
CLEARWATER AWARD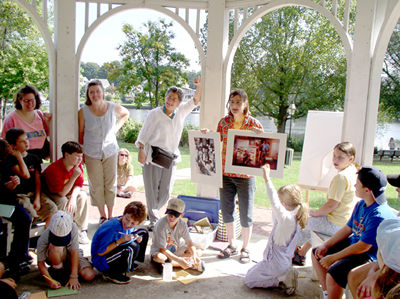 • Pawtuxent Village Voices and Visions of Village Life, Pawtuxent Village, RI.
Recipients: Holly Ewald and Michael Bell
Nominator: Sarah Zurier, RI Historical Preservation and Heritage Commission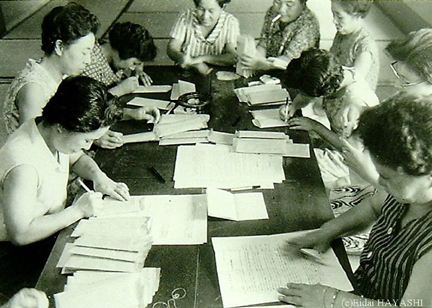 • Women's Quiet Battle for Blue Sky & Clear Water, Kitakyushu, Japan.
Recipients: The Tobata Ward Women's Association and the City of Kitakyushu, Kitakyushu, Japan
Nominator: Mayor Koichi Sueyoshi
For additional information and photographs, contact:
Kathleen Ewing
The Waterfront Center
PO Box 32129
Washington, DC 20007
202-337-0356 Fax: 202-986-0448
© 2007 The Waterfront Center
Content and photographs on this site may not be reproduced without express permission from The Waterfront Center.