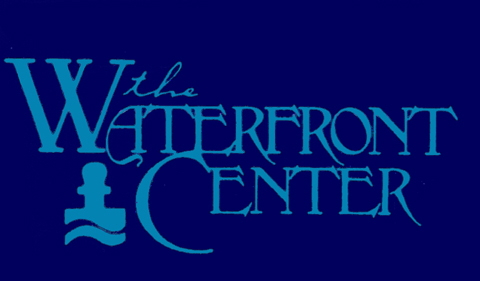 Printer Version
The Waterfront Center announces winners of the 2007
"Excellence on the Waterfront" Program
Top Honor Awards Shared Between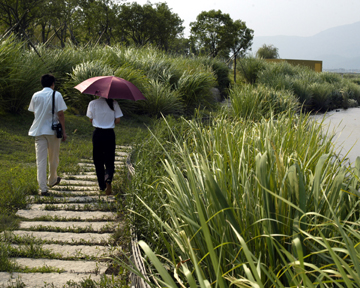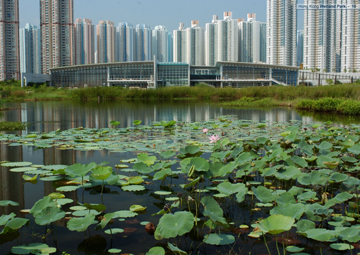 The Waterfront Center launched the "Excellence on the Waterfront" Awards Program in 1987 to recognize high quality waterfront work of varied kinds to encourage communities, developers and design firms to strive for well-designed undertakings. Entries are taken from around the world and for both projects and plans. In 1993, the Center established the Clearwater Award to recognize voluntary, grassroots efforts by citizens. The award was named for the project Clearwater, an educational, environmental clean-up and cultural non-profit organization focused on the Hudson River founded by folksinger and activist, Pete Seeger.
For each winner, an entrant and co-entrant are listed, usually the project/plan sponsor and lead design firm. For Clearwater citizen's awards, the recipient and nominator are listed.
The 2007 awards are listed by category.
TOP HONOR PROJECTS: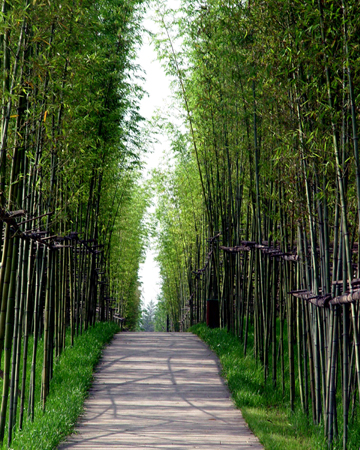 • The Floating Garden, Yongning River Park, Taichou City, China
Entrants: Kongjian Yu, Turenscape, Beijing and Zheng Gong, Government of Huang Yan District, Zhegiang, China.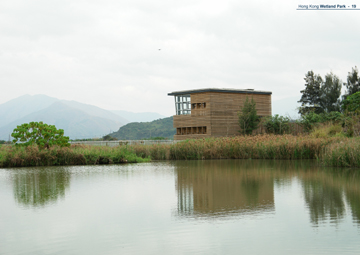 • Hong Kong Wetland Park, Tin Shui Wai, NT, Hong Kong, China
Entrants: A.H. Lewis, Architectural Services Department and Urbis Unlimited, both Hong Kong, China.
PROJECT HONOR AWARDS:
Category: Artistic, Cultural and Educational: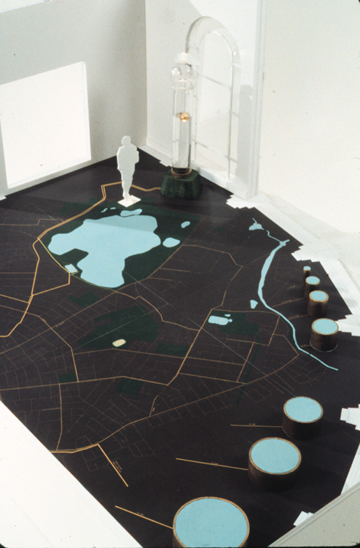 • Drawn Water, Cambridge Water Treatment Plant, Cambridge, Massachusetts.
Entrants: Mags Harries and Lajos Heder, Harries/Heder and Jason Weeks, Cambridge Arts Council, Cambridge, Massachusetts.
Category: Environmental Protection and Enhancement: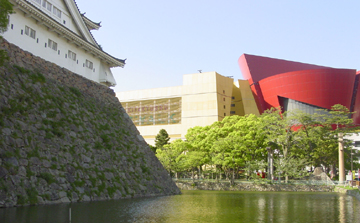 • "My Town, My River" Kitakyushu Japan
Entrant: Kenji Kitahashi, City of Kitakyushu, Fukuoka, Japan.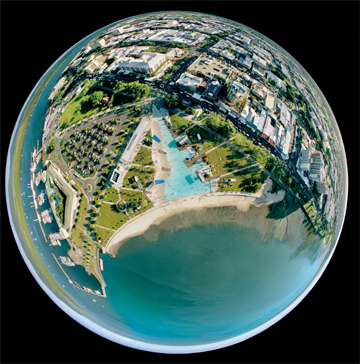 • Cairns Esplanade, Cairns, Queensland, Australia
Entrants: Stephen White, Tract Consultants, Brisbane, and Kevin Byrne, Cairns City Council, both Queensland, Australia.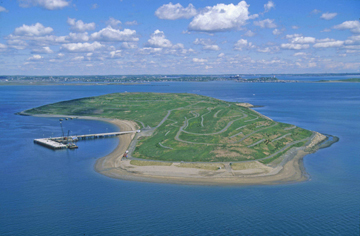 • Spectacle Island, Boston Harbor, Boston, Massachusetts
Entrants: Antonia Pollak, Boston Parks and Recreation, and Michael Lewis, Central Artery Tunnel, Massachusetts Turnpike Authority, both Boston, Massachusetts.
Category: Historic Preservation, Adaptive Reuse: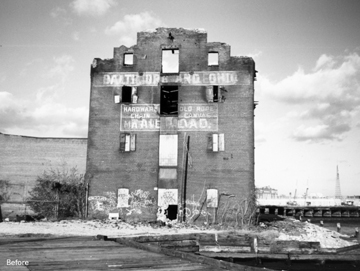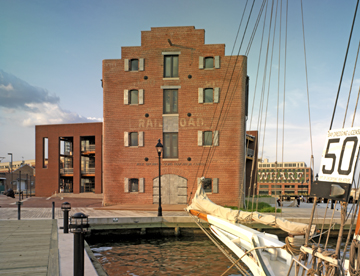 • Frederick Douglas – Isaac Meyers, Maritime Museum, Baltimore, Maryland.
Entrant: Steve Ziger, Ziger/Snead Architects, Baltimore, Maryland.
Category: Industrial Working Waterfront: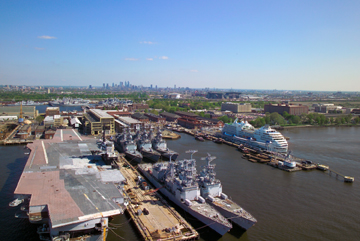 • Urban Outfitters Corporate Campus, Philadelphia Navy Yard, Philadelphia, Pennsylvania
Entrants: Jeffrey Scherer, Myer, Scherer & Rockcastle, Ltd., Minneapolis, Minnesota, and Dave Ziel, Urban Outfitters, Inc., Philadelphia, Pennsylvania.
Category: Commercial, Mixed Use: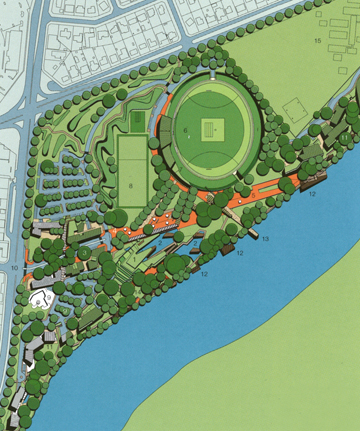 • Thuringowa Riverway, Thuringowa, Queensland, Australia.
Entrants: Karin Hartog, City of Thuringowa, and Michael Rayner, Cox Rayner Architects, Brisbane, both Queensland, Australia.
Category: Parks, Recreation: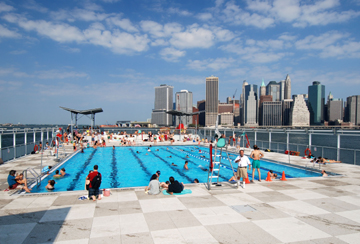 • Floating Pool, the Neptune Foundation, New York, New York.
Entrants: Jonathan Kirschenfeld, Jonathan Kirschenfeld Associates, and Ann Buttenwieser, The Neptune Foundation, both New York, New York.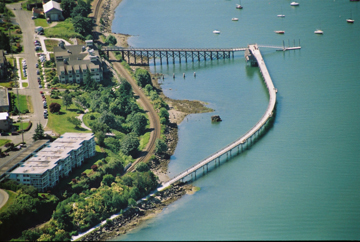 • Taylor Avenue Dock and Upland Park, Bellingham, Washington.
Entrants: Jim Brennan J.A. Brennan Associates, Seattle, Washington, and Gina T. Gobo, City of Bellingham, Washington.
Category: Long-Range Plans: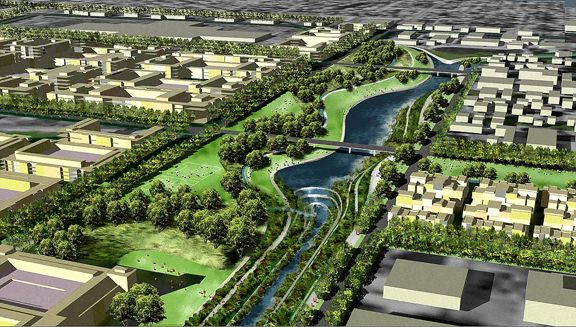 • Los Angeles River Revitalization Master Plan, Los Angeles, California.
Entrants: Civitas + Wenk, Civitas Inc., Denver, Colorado and Bureau of Engineering, Los Angeles, California.
CLEARWATER AWARD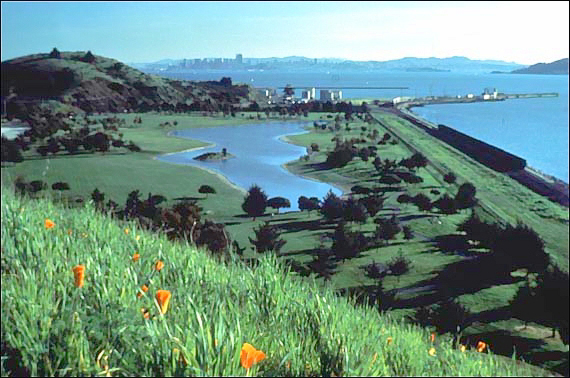 • Trails for Richmond Action Committee (TRAC), Richmond, Calfironia
Bruce Beyaert, president and Nancy Strauch, vice president.
Nominated by: Sylvia McLaughlin, a founder of the Save the Bay organization in San Francisco and herself a Clearwater Award winner.
The winners of the Waterfront Center's 21st annual "Excellence on the Waterfront" awards program were announced in Boston, Massachusetts by Jury Chair Chris Carlson, Senior Fellow, Landscape Architecture Department, University of Minnesota College of Design, Portland, Oregon. serving on the 2007 jury with Ms. Carlson were Jim August, Chief Executive Officer, The Forks Renewal Corporation and North Portage Development, Winnipeg, Manitoba, Canada, Rick Barrett, Principal for Planning & Design, Wallace Roberts & Todd, San Diego, California, and Ella Fillapone, Executive Administrator, Pasaaic River Coalition, Warren, New Jersey.
The jury deliberated in Cape May, New Jersey for two days in July. Ann Breen and Dick Rigby are the co-founders and co-directors of the Waterfront Center, organized in 1981.
For additional information and photographs, contact:
Kathleen Ewing
The Waterfront Center
PO Box 32129
Washington, DC 20007
202-337-0356 Fax: 202-986-0448
© 2007 The Waterfront Center
Content and photographs on this site may not be reproduced without express permission from The Waterfront Center.