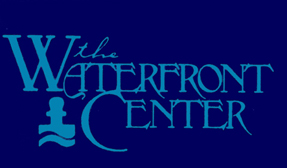 Printer Version
Back to main Annual Awards page
Annual Awards: Waterfront Projects
Award Criteria

The following qualitative criteria will be used to evaluate all waterfront projects:

Sensitivity of the design to water. Document how the entry makes use of the waterfront and the water resource, how it provides for active public enjoyment of the waterfront and, where possible, provides for physical and visual access to and along the waterfront.

Quality and harmony of design. Show how the project/plan citizen effort/student work fits into the surroundings, be they natural or man-made, and incorporates and celebrates the unique historic and cultural features of the community, particularly relating to the waterfront. The human scale of the project will also be a consideration.

Civic contribution. Relate how the project has helped the economy of the community, boosted civic pride or otherwise has had a positive affect on the area. Show that the work is sustainable and how it is economically viable over the long run.

Environmental. Show how environmental values are stressed. This aspect and the importance of sound scientific underpinnings have been very important to recent juries.

Enrichment. Show how the project/plan contributes to the overall cultural richness of the community. Where applicable, relate how the entry provides interpretive signs, displays or other facilities to explain an area's waterfront heritage and natural values.

Degree of difficulty. Describe how obstacles of various types have been overcome, be they natural, political/jurisdictional, economic or permitting.
Back to main Annual Awards page
*If PDF does not open try HERE
e-mail: mail@waterfrontcenter.org © 2005 The Waterfront Center
Content and photographs on this site may not be reproduced without express permission from The Waterfront Center.