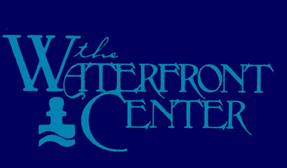 Curriculum Vitae: Ann E. Breen

Work Experience

1981 to present. Co-founder of the Waterfront Center, a non-profit research, educational and consulting corporation. Serves as co-director and president. Other activities include community consulting, lecturing and the design and organization of annual conferences and technical workshops. 1975-1983. Waterfront coordinator, U.S. Dept. of Commerce, National Oceanic and Atmospheric Administration, Office of Coastal Zone Management.


Books (Co-authored with Dick Rigby):

Intown Living: A Different American Dream. Westport, CT: Praeger Press, June 2004
The New Waterfront: A Worldwide Urban Success Story. London: Thames & Hudson, 1996; New York: McGraw-Hill, 1996.
WATERFRONTS: Cities Reclaim Their Edge. New York: McGraw-Hill. 1994. Second printing, 1997 by The Waterfront Press.
Fishing Piers: What Cities Can Do. The Waterfront Press, Washington, D.C. 1986.
Caution Working Waterfront: The Impact of Change on Marine Businesses. The Waterfront Press, Washington, D.C. 1985.
Improving Your Waterfront: A Practical Guide. U.S. Dept. of Commerce, National Oceanic and Atmospheric Administration. Washington, D.C. 1980. (Robert Kaye and Richard O'Connor other co-authors)
Selected Articles (co-authored with Dick Rigby):
"Whose Waterfront Is It Anyway?" Planning. Vol 56. No. 2, February, 1990
"Festival Markets — Show Stealers of the Waterfront," Harbor Portraits, Journal of the New England Aquarium. 1988 and EPA Journal, Vol. 14, No. 4, May, 1988
"Sons of Riverwalk. How a masterpiece of design has inspired communities across the nation," Planning. Vol. 54. No. 3, March 1988
"Inner Harbor," chapter, The Baltimore Harbor. Baltimore Dept. of Planning. 1985
"SOS for the Working Waterfront," Planning, Vol. 51. No. 6, June 1985
Selected Public Presentations
Public Presentation to the City Council of Paterson, N.J. , July, 2004
Presentation at Televised Public Meeting. City of Miami. Miami, Florida, November, 2000
Presentation on Worldwide Waterfront Development. CIDRE (Cities Divided by Rivers) Conference. London, England, November, 2000
Presentation. Meeting of the Buffalo Bayou Partnership, Houston, Texas, February, 2000
Keynote Speech. Downtown Dallas' Conference on the Trinity River. Dallas, Texas, October 1999
Public Meeting. Save the Harbor, Save the Bay and the Boston Redevelopment Authority, Boston, Mass
Keynote speech. Annual Meeting of the International Downtown Association. Victoria, B.C., Canada, September, 1998
Keynote speech. The Boston Harbor Associates Annual Meeting. Boston. June, 1998
Speech. Waterfronts '97. Baltic Convention and the Victoria and Alfred Waterfront (Pty.) Ltd. Capetown, South Africa. November, 1997
Keynote speech. Saint Paul Riverfront Charette. Saint Paul Riverfront Corporation. Saint Paul, Minnesota. October, 1997
Luncheon Address. Tri-Cities Rivershore Enhancement Council. Tri-Cities, Washington. April, 1997
Presentation on Waterfront Development. Canal Corridor Initiative Conference
Department of Housing and Urban Development. Rochester, N.Y., December, 1996
Waterfront Keynote. Municipal Governments of Greater Montreal Meeting. Montreal, Quebec, Canada, November, 1996
Public Art on the Waterfront. Evening Lecture. Lambton Harbour Development Corporation, Ltd., Wellington, N.Z., September, 1996
Speech. Public Waterfront Forum. City of Mentor, Mentor, Ohio, May, 1996
Keynote Speech. Public Forum. Lambton Harbour Devel. Corp., Ltd., Wellington, N.Z. May, 1996

Education

1976: George Washington University, Washington, D.C. Masters in Urban and Regional Planning
1961: Trinity College, Washington, D.C. B.A. (English literature)

Personal

Born May 6, 1940. Four children. Resides at 2101 Connecticut Ave. N.W. Apt. 33, Washington, D.C. and 103 Second Ave., West Cape May, N.J.

e-mail: mail@waterfrontcenter.org © 2007 The Waterfront Center
Content and photographs on this site may not be reproduced without express permission from The Waterfront Center.