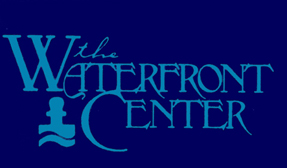 Annual Awards: Waterfront Projects
Back to main Annual Awards page

Entry Form [PDF]
*If PDF does not open try HERE

Printer Version

Waterfront Project Entry Guidelines

NOTE: We recommend entrants go on the Center's website and take a look at previous winners found on the awards page as well as the interactive database.
There are nine project types so that undertakings of a like nature are initially judged against each other. Projects may be from any time period, current or historic; submittals of classic projects like the San Antonio Riverwalk are encouraged. If new work, the project must be substantially built. The examples given below are meant to be suggestive only and do not restrict entries to the listed types of projects.
Artistic/Cultural/Educational: Fountains, concert facilities, public art or aquariums/nature centers, for instance.
Elements: Examples might include special features such as signage, furniture, railings, lighting, paving, kiosks and lifeguard lookouts.

Environmental Protection/Enhancement: Examples might include a wetland restoration project, nature center, wildlife area or bioengineering project.

Historic and Maritime Preservation/Adaptive Reuse: Emphasizing distinctive waterfront structures, e.g., lighthouses, piers, ferries and barges. Also historic vessels, warehouse conversions.

Industrial/Working Waterfront: New facilities, plus efforts to enhance traditional marine occupations such as commercial fishing, ports, power plants and other heavy industry.

Mixed-use and/or Commercial Use: This category for multi-faceted projects or individual businesses.

Park/Walkway/Recreational: Where a park, open space, trail or recreational facility (e.g., fishing pier or marina) is the predominant use.

Public Works: Pedestrian and vehicular bridges, water pollution control, breakwater installation and shoreline protection.

Residential/Resort: Condominiums, hotels, new communities. Note the requirement of public accessibility to the water in such projects.
Waterfront Project Requirements
You may submit either by copying everything onto a thumb drive or a CD OR you can submit using a standard,three ring binder as described below. If you chose to submit a thumb drive or a CD, the Center will print out the entry form and the two page narrative for the jury. You are free to send any supplemental materials.

Whichever method you choose we need:
• A completed entry form. Both an entrant AND a co-entrant required, with their signatures, with one entrant being the project sponsor (government agency, private developer), the other a planning/design/engineering firm. Send signatures separately if necessary.

• A PowerPoint presentation of 20 images. Multiple pictures can appear on one image. The quality, clarity and informational content of your images is critical as the initial screening of projects will be made from the PowerPoint. The first image should contain a short description that briefly explains the project. Within the 20 images, try to show your project in use, in varied seasons, and from different vantage points. Include a view of the site from the water if possible. Site plan, location map or other geographic description are useful for the jury. "Before" shots are also helpful, dramatizing the pre-existing conditions. Keep things simple. No videotapes please. Call the Center if you need to send 35 mm slides.

• Project summary of no more than two pages, letter-sized, double-spaced. This narrative should address directly the stated judging criteria and describe how the project fulfills each of them. Additional descriptive material may be included. Provide financial data if possible (i.e., project cost, public/private contributions).

• In addition 20 color digital images submitted on a disc as 300dpi TIFF. Photo credits MUST be included. These images are used in the awards booklet describing the winners.


Entry fee, by check payable to The Waterfront Center in US dollars. VISA, MasterCard and American Express are accepted. The fee for all entries is $200.00. Additional entries from the same organization/office are $100.00.

A private project (one in which neither the entrant nor co-entrant is a government organization) MUST have an endorsement letter from an appropriate public official, such as mayor, council member or municipal department head, to demonstrate that it has general community acceptance.

Deadline: Entries must be Postmarked by July 15, 2020. Overseas entries should use an express mail service to insure timely delivery.

Back to main Annual Awards page
*If PDF does not open try HERE
e-mail: mail@waterfrontcenter.org © 2018 The Waterfront Center
Content and photographs on this site may not be reproduced without express permission from The Waterfront Center.