Waterfront Center's Annual Conference Urban Waterfronts 2012
"Celebrating 25 Years of Excellence"
Sept. 27-29 2012, Washington, DC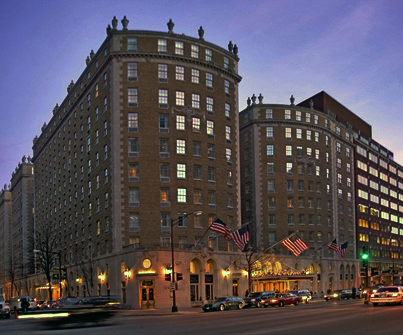 Mayflower Renaissance Washington Hotel
Sponsorship Opportunities
Early Conference Sponsors

ABEL BAINNSON BUTZ, New York, New York

AIA/CENTER FOR COMMUNITIES BY DESIGN, Washington, District of Columbia

THE DETROIT RIVERFRONT CONSERVANCY, Detroit, Michigan

THE FORKS NORTH PORTAGE PARTNERSHIP, Winnipeg, Manitoba, Canada

HALCROW – a CH2M Hill Company, New York, New York

MATHEWS NIELSEN LANDSCAPE ARCHITECTS, New York, New York

MCLAREN ENGINEERING GROUP, West Nyack, New York

SASAKI ASSOCIATES, Watertown Massachusetts

SF MARINA SYSTEMS, Portland, Maine

WALKER MACY, Portland, Oregon

URBAN WATERFRONTS 2011 CONFERENCE
Thirty Years and Counting
A Memorable Conference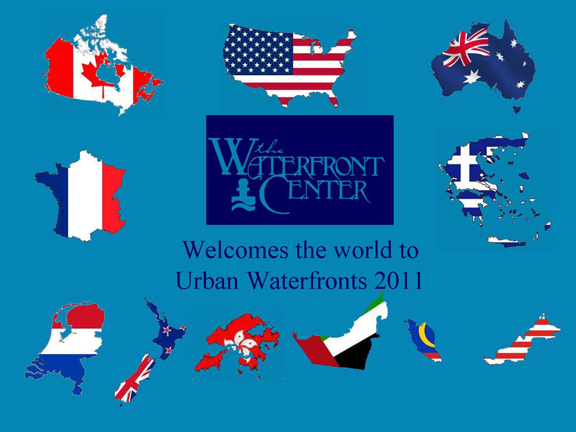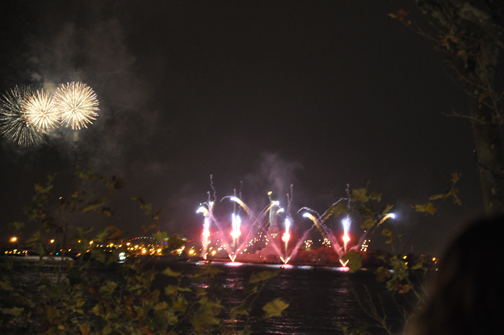 New York City, October 27-29, 2011
PowerPoint Presentations from the 2011 Conference
Please help us to make future conferences a success.
New York Conference Boat Tour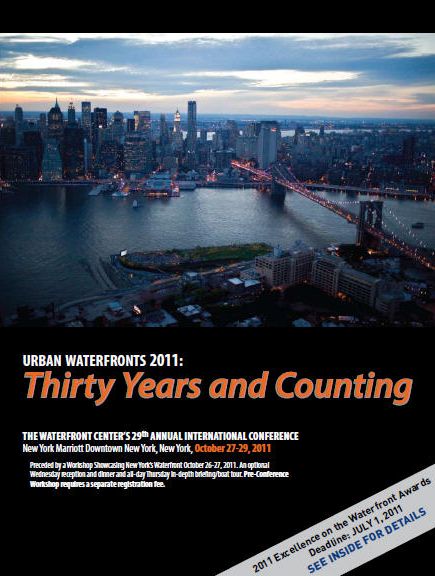 "THIRTY YEARS AND COUNTING" was the theme of this year's Waterfront Center conference held in New York City in October. This is in recognition of the Center's 30th anniversary in 2011 as well as the approximate date when the waterfront redevelopment phenomenon took hold in this country and abroad.
To reflect the theme, one of the conference's 12 panels featured cities whose waterfront work dates back at least 30 years. Candidates include London and Liverpool UK, Newport, R.I., Oakland, Calif., Seattle, Wash. and St. Louis, Mo.

For over 25 years the Center's conference has been recognized as the premier international waterfront meeting, bringing together a wide range of practitioners from varied disciplines and geography. In all the Urban Waterfronts 2011 featured 33 presenters, from cities of all sizes and from a range of geography including overseas. In addition there was a keynote feature and a closing presentation. A conference highlight was the first announcement of the winners of the Center's annual awards program. The 2001 jury chairman was Jonathan Goldstick, senior vice president, Halcrow Inc., New York, N.Y.

A pre-conference workshop featured a sampling of the New York area's waterfront projects was conducted all day on Thursday, Oct. 27. Special briefings and on-site tours were organized by a host local committee, headed by Donna Walcavage, principal/vice president at AECOM and Roland Lewis, president and CEO, Metropolitan Waterfront Alliance, both New York City.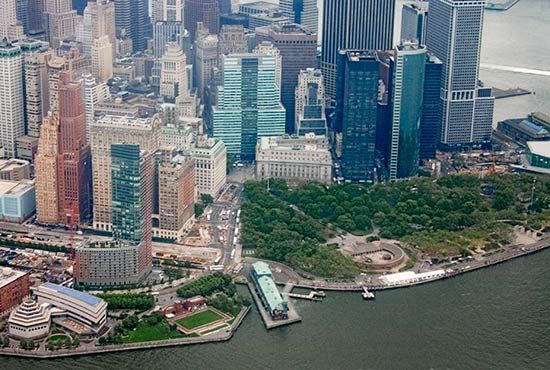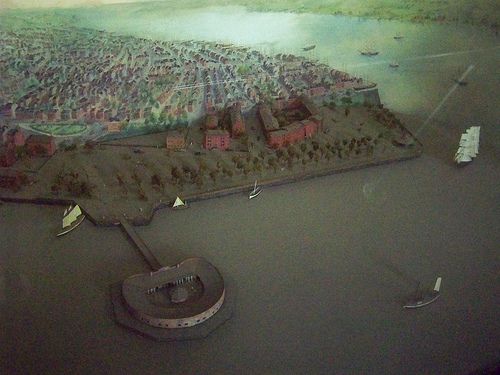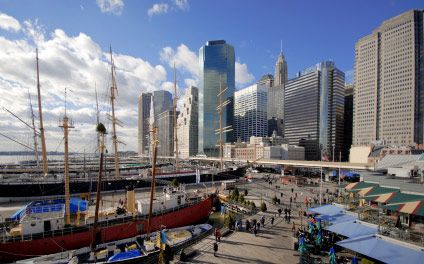 URBAN WATERFRONTS 2010
The City Resurgent
PowerPoint Presentations from the 2010 Conference
Baltimore Conference Boat Tour
Urban Waterfronts 27 Conference 2009
Sustainable Solutions
Seattle Marriott Waterfront
October 22-24, 2009
Seattle Conference Boat Tour
QUESTIONS
Contact the Waterfront Center
Telephone 202/337 0356
email: mail@waterfrontcenter.org
Conference Brochure— Urban Waterfronts 28
Conference Brochure— Urban Waterfronts 27
Conference Brochure — Urban Waterfronts 26
Conference Brochure — Urban Waterfronts 25
© 2007 The Waterfront Center
Content and photographs on this site may not be reproduced without express permission from The Waterfront Center.