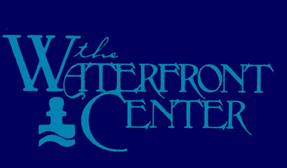 About The Waterfront Center Co-Directors

Ann Breen and Dick Rigby, the co-directors of the Waterfront Center, formed the organization on May 1, 1981. Our backgrounds combine urban and regional planning with journalism and politics.

The Center began operation in the early days of the urban waterfront redevelopment phenomenon, as cities and towns throughout North America awakened to the development opportunities along water bodies of all types. Overseas interest was also evident, with early notable undertakings in London and Sydney, among other places.

The Center has chronicled and given identity to the waterfront redevelopment phenomenon thorough its publications, conferences, workshops and awards program. Also, the Center has been actively involved as community consultants in all sections of the continent and, increasingly, abroad.

We have served over 100 communities with our consulting practice in 38 states, six provinces of Canada, and 10 countries overseas. Our work has included large cities (Baltimore, Boston, Oakland, Toronto), medium-sized cities (Little Rock, Louisville, Portland, Me., Paterson, N.J.), and small communities (Conway, S.C., Ketchikan, Alaska, Newburyport, Mass., Owensboro, Ky.). We've been to cold weather cities (Fairbanks, Saskatoon, Sask. and Summerside, P.E.I.) plus warm weather resorts (Biloxi, Fort Myers, Atlantic Beach, N.C., Tempe, Ariz.). Australia, Bahrain, France, Italy, Japan and the United Kingdom are among the sites of our international work.

We've organized the major annual international conference on waterfront planning, development and culture since 1983; have run specialty workshops on topics such as aquarium planning and management, gambling pros and cons, project financing and "the spirit of cities." Our international awards program, "Excellence on the Waterfront," begun in 1987, recognizes top projects and visionary plans as well as outstanding grassroots citizen efforts.

In 1994 McGraw-Hill Inc. published Waterfronts: Cities Reclaim Their Edge, the definitive work on the North American urban waterfront redevelopment phenomenon of the past 30 years, authored by Center co-directors Ann Breen and Dick Rigby. Includes 220 illustrations, 352 pages, and features 75 case studies.

The New Waterfront: A Worldwide Urban Success Story, by the same authors, covers 129 waterfront projects around the globe. Published in late 1996 by Thames and Hudson Ltd., London, and McGraw-Hill, New York, it contains 224 pages with 363 illustrations (177 in color). Thirty-nine projects receive featured treatment with stunning graphic layouts.
e-mail: mail@waterfrontcenter.org © 2007 The Waterfront Center
Content and photographs on this site may not be reproduced without express permission from The Waterfront Center.