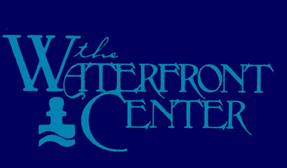 Sponsorship and Advertising Opportunities
About The Waterfront Center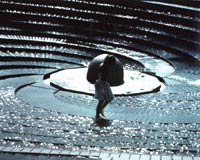 Tidal Cascade

by Robert Woodward,

Darling Harbour, Sydney, Australia

Photo Credit Breen/Rigby

The Waterfront Center, a non-profit educational organization, was formed in 1981 in the belief that waterfronts — where the land meets the ocean, bay, lake, river or canal — are unique, finite resources. The vital characteristic that separates waterfronts from other areas in a community is the relationship to water.

Like the cities they help define, urban waterfronts are dynamic places, undergoing profound change. Waterfronts often represent the best opportunity for community enhancement and enrichment.

Since its formation, the Center has chronicled the urban waterfront phenomenon as it has grown and spread worldwide. Communities of all sizes have transformed abandoned, underused waterfront areas for a wide array of new uses, from parks and trails to mixed-use and residential projects, as well as industrial activity.

The Waterfront Center believes that urban waterfronts are important, special assets and that, when redeveloped, they often contribute to healthy traditional communities. Waterfronts can serve as a unifying force in a city or town and can be, and often are, a force for community enrichment. Further, vibrant communities are essential for environmental, economic and social advancement.

The chief goal of the Center is to assist communities and the professions in making the wisest and best long-term uses of waterfront resources for maximum public benefit. We are a public interest, not a lobbying, organization.

We've organized the major annual international conference on waterfront planning, development and culture since 1983; have run specialty workshops on such topics as aquarium planning and management, gambling pros and cons, project financing and "the spirit of cities." Our international awards program, "Excellence on the Waterfront," begun in 1987, recognizes top projects and visionary plans.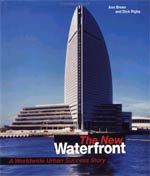 THE NEW WATERFRONT
A Worldwide Urban Success Story
by Ann Breen and Dick Rigby

In 1994 McGraw-Hill Inc. published Waterfronts: Cities Reclaim Their Edge, the "definitive work" on the North American urban waterfront redevelopment phenomenon (CBS News), authored by Center co-directors Ann Breen and Dick Rigby. Includes 220 illustrations, 333 pages, and features 75 case studies.

The New Waterfront: A Worldwide Urban Success Story, by the same authors, covers 129 waterfront projects around the globe. Published in late 1996 by Thames and Hudson Ltd., London, and McGraw-Hill, New York, it contains 224 pages with 363 illustrations (177 in color). Thirty-nine projects receive featured treatment with stunning graphic layouts.

Sample award-winning projects
e-mail: mail@waterfrontcenter.org © 2007 The Waterfront Center
Content and photographs on this site may not be reproduced without express permission from The Waterfront Center.