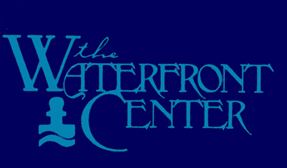 Community Consulting Services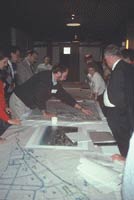 Community Participatory Planning Workshop,

Photo Breen/Rigby

Waterfront Community Consultants is a service of The Waterfront Center, an independent, not-for-profit corporation based in Washington, D.C., since 1981.

Our backgrounds combine urban and regional planning and environmental design with journalism and politics. Our teams of associates cover the full gamut of relevant disciplines and experience.

We have served over 100 communities with our consulting practice in 38 states, six provinces of Canada, and 10 countries overseas. Our work includes large cities (Baltimore, Boston, Oakland, Toronto), medium-sized cities (Little Rock, Louisville, Portland, Me., Paterson, N.J.), and small communities (Conway, S.C., Ketchikan, Alaska, Newburyport, Mass., Owensboro, Ky.). We've been to cold weather cities (Fairbanks, Saskatoon, Sask. and Summerside, P.E.I.) plus warm weather resorts (Biloxi, Fort Myers, Atlantic Beach, N.C., Tempe, Ariz.). Australia, Bahrain, France, Italy, Japan, New Zealand and the United Kingdom are among the sites of our international work.

e-mail: mail@waterfrontcenter.org © 200

7 The Waterfront Center
Content and photographs on this site may not be reproduced without express permission from The Waterfront Center.