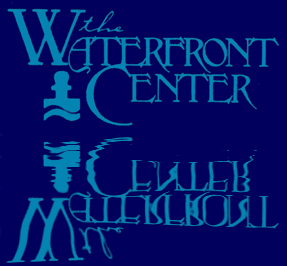 In Memory of Ann Breen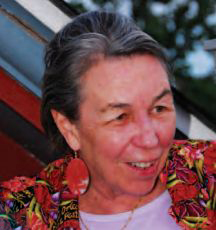 It is with heavy heart that the Waterfront Center announces the passing of its co-founder and co-director, Ann Breen, on Friday, January 7, 2022, after a brief illness.

Born in Philadelphia to John and Mary Mallon Breen, Ann graduated from Sacred Heart Academy of Bryn Mawr, and went on to earn her undergraduate degree at Trinity College and Masters in Urban and Regional Planning from George Washington University, both in Washington, D.C. Throughout her life, she remained a loyal alumna of Camp Jeanne D'Arc and maintained lifelong friendships that started there. She also attended London School of Economics while in England.

Following eight years as the Waterfront Coordinator for the U.S. Dept. of Commerce, National Oceanic and Atmospheric Administration, Office of Coastal Zone Management, Ann had the vision to co-found the Waterfront Center in November, 1981 with Dick Rigby; she served as its co-director for 41 years. Through the Center, she traveled the world providing community consulting; in 1981, organized an industry-leading annual conference; and ran an annual juried awards program to recognize outstanding plans and projects. In 2018, the American Society of Landscape Architects named Ann as an Honorary Member, their highest honor for non-landscape architects. She co-authored three books with Dick Rigby: WATERFRONTS: Cities Reclaim Their Edge (McGraw-Hill, 1994); The New Waterfront (Thames and Hudson, 1996); and Intown Living: A Different American Dream (Praeger Publishers, 2004).

Ann held an equal passion for celebrating life with good friends and good food. Her love of Cape May began with childhood family vacations, and for the last three decades, she spent summers and many New Year's celebrations there. She remained a loyal friend to many from all parts of her life and was well-known for the parties she hosted. She was quick with a good story, a smile, and a laugh. Ann expressed her deep affinity for art and art history through collecting art, supporting artists, and creating her own photography of cities around the world.

Most important to her was her family. Ann is dearly missed and forever loved by her family, which includes her partner of 43 years, Dick Rigby; children John Cowey; Sara Cowey (and Bruce Solomon); David Cowey (and Jody Handley); Catherine Cowey (and Andy Springer); four grandchildren; stepchildren Chris Rigby; Nan Rigby (and Lou McBryan); and Betsy Rigby (and Andy Meyer); six step-grandchildren; her cousins; and many dear friends across the country.

Ann's celebration of life is being planned for the spring.

In lieu of flowers, memorial contributions are suggested to Hudson River Sloop Clearwater Inc., HERE, or Southern Poverty Law Center, https://www.splcenter.org/
Send remembrances to The Waterfront Center, PO Box 53351, Washington, DC 20009
e-mail: mail@waterfrontcenter.org
A History of the Waterfront Center
Waterfront Center
The Center promotes excellence in waterfront planning and design with conferences, awards to outstanding plans and projects, books and booklets, and a website and an online newsletter. The Center also provides community consulting to provide a balanced view of waterfront development. See the link "About TWC" for more information
Excellence on the Waterfront 2021 Award Winners
FOUR WAYS TO VIEW
1. Digtal booklet Click HERE
2&3. Videos and PDF files Click HERE and select project or plan
4. Search engine Click HERE enter 2021 into the search box and select project or plan
To enter queries into the search engine go HERE
To see a movie and text about the search engine go HERE
These are examples of Excellence on the Waterfront award winners. The full collection can be searched HERE
Top Honor Award Winners
Since 1987 the Waterfront Center has given awards to waterfront projects of outstanding excellence. For more information click "Conference" and "Awards".
The pictures below show the top honor award winners of the last fifteen years. Click pictures for more on award winners.
In the River Action Inc. Eddy Magazine