The Waterfront Center 30th Annual Excellence on the Waterfront Mini-Conference,
Awards Ceremony and Reception

Friday, September 8, 2017

1:30 – 7:00 p.m.

The Churchill Hotel

1914 Connecticut Ave. NW, Washington, D.C.
Friday afternoon attendees at the mini-conference will hear presentations by the 2017 award winners. The winners will be announced on the Center's web site in August and the list of speakers posted. They will receive their awards and be feted at a champagne reception at 6:00 p.m. Bill Wenk, Wenk Associates, Denver, Colorado, this year's jury chair, will preside. Fee will include conference attendance and the reception.
Gala Dinner Honoring the 2017 Winners

and Celebrating the 30th Anniversary of the Awards Program

7:30 p.m.

2101 Connecticut Avenue NW, Washington, D.C.
The Optional Gala Dinner, always a convivial evening will include a delicious multi-course meal with wine and champagne toasts.
Sign up form for the Mini-Conference and Gala Dinner found HERE
Sign up form for the Mini-Conference, Gala Dinner, Publicity, and Donation found HERE
Waterfronts Reborn: A Documentary Film – Launched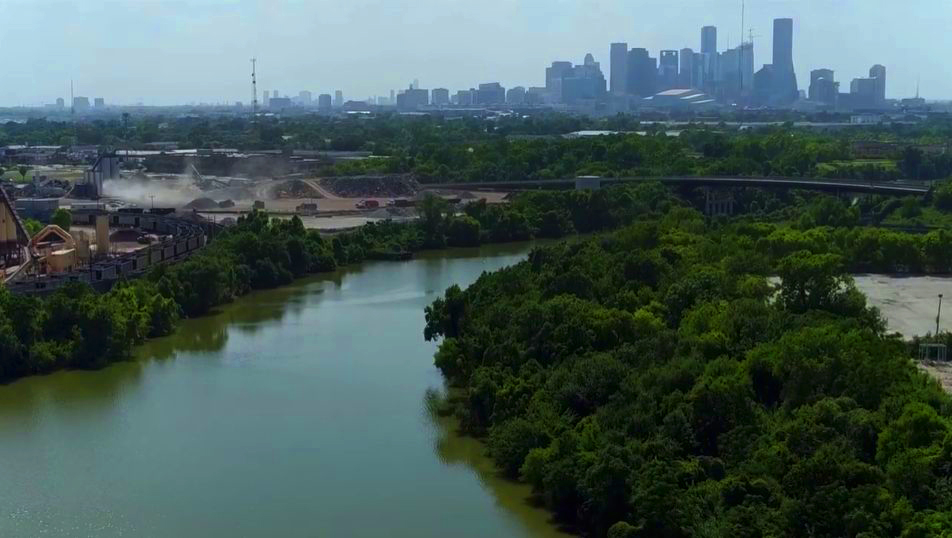 See the trailer HERE
On May 20-22, 2016 the Center co-directors, Ann Breen and Dick Rigby, joined Jonathan Dann, the executive producer of the film met up in Houston, Texas to begin shooting the trailer for a planned hour-long documentary on the waterfront phenomenon of the last 35+ years. The 10-minute trailer will set the stage for the fuller story and focuses on the Buffalo Bayou as a mini-case study.. Read more about it HERE.
2016 Winners of the Waterfront Center Excellence on the Waterfront Awards are now in the search database.
Go HERE and enter 2016 into the search box
2016 EXCELLENCE ON THE WATERFRONT AWARD WINNERS SEE HERE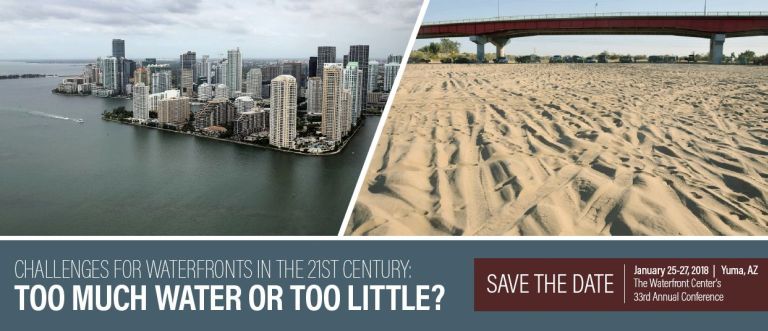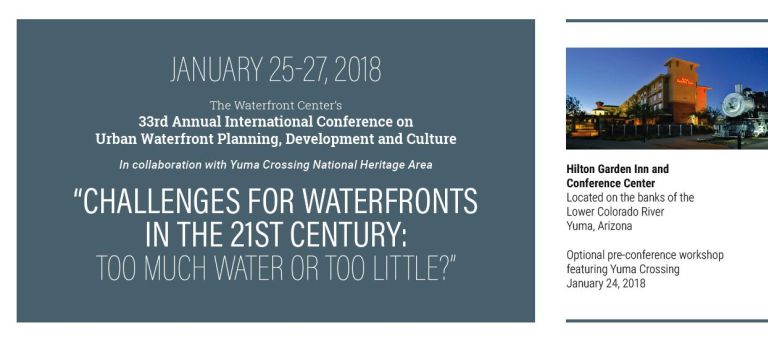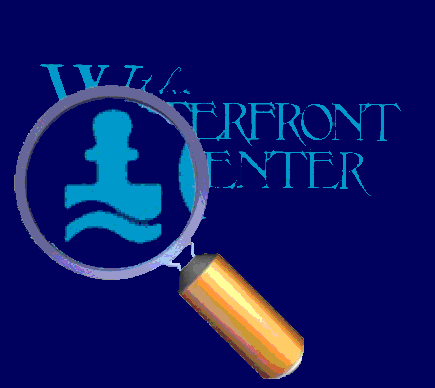 Images and information about winners of the Waterfront Center's excellence on the waterfront awards program can be found in a searchable database. Guidelines to the search engine's use can be found HERE and the page to enter queries can be found HERE
Top Honor Award Winners
Since 1987 the Waterfront Center has given awards to waterfront projects of outstanding excellence. The pictures below show the top honor award winners of the last ten years.
For more information click "Conference" and "Awards". Click pictures below for more on award winners.
In the River Action Inc. Eddy Magazine